Is your dependence on dry shampoo ruining your scalp? Sure, it extends the time between washes and boosts volume, but it can also lead to dry scalp and dandruff. Add in drying alcohols from styling products, silicone buildup, and sun exposure, and your scalp can go through way more than we give it credit for. Clarifying products can be just as harsh & drying, but fortunately, there are plenty of ways to maintain your scalp that won't break your hair or your budget.
Apple Cider Vinegar Rinse
The easiest & most cost-effective way to remove product buildup is to apply a solution of half apple cider vinegar & water onto your hair in the shower. Most recommendations say to use it after shampoo & conditioner, but I prefer to use it after shampooing so that your conditioner can penetrate more deeply.
3 ounces for $15, 8.5 ounces for $34, 20 ounces for $57
If you're not the DIY type, hair color brand dpHUE has taken the guesswork out of creating your own ACV rinse by bottling their own version. It's worth noting that the dpHUE version contains a paragraph's worth of ingredients that include lavender extract, aloe vera, macadamia seed oil, and silicone (the 4th ingredient).
Where to buy: Ulta | Sephora | Nordstrom
Scalp Scrubs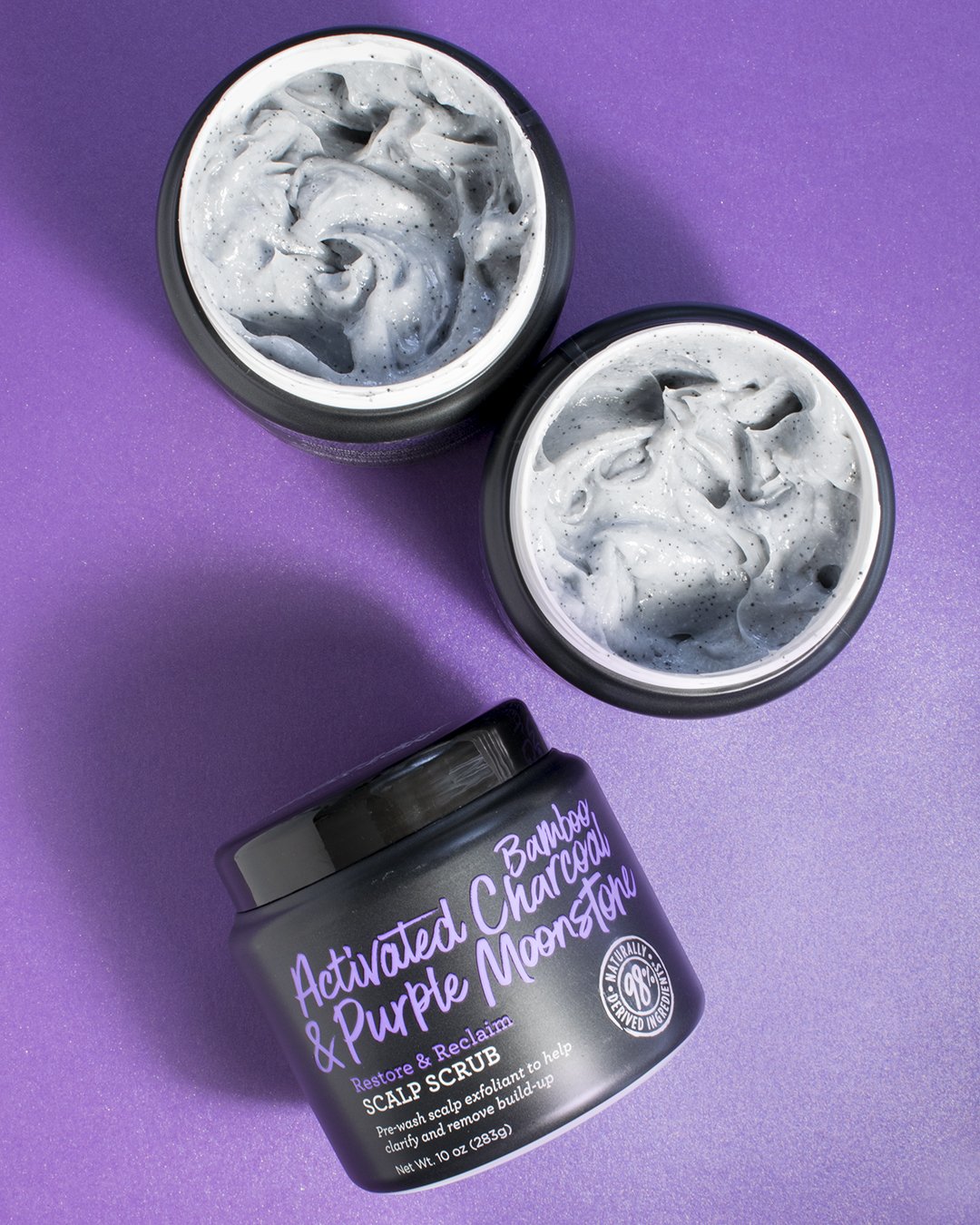 When I was haunting the aisles of UK drugstores, I stumbled upon a scalp scrub that isn't available in the US, but a love affair was ignited by integrating it into my routine. L'Oreal's US version uses apricot seeds as the exfoliant and if we're worried about microtears on our face, why wouldn't we be just as worried about our scalp?
Not Your Mother's is a brand that I am only now just starting to explore, but I'm a fan of how frequently their products are formulated without silicones, sulfates, and parabens. The Activated Bamboo Charcoal & Purple Moonstone Scalp Scrub is no exception, using activated charcoal and jojoba wax beads to cleans the scalp with gentle exfoliation.
Thankfully, there are scalp scrub options at a variety of price points, making it easy to exfoliate from your head to your toes.
$8.99 for 10 ounces
Where to buy: Ulta (exclusive)
If one product can be credited with popularizing the scalp scrub, it is jet-set favorite Christophe Robin. Long before Sephora started carrying the brand, fashion editors and beauty lovers alike filled their suitcases with this cult-favorite scrub.
Unlike other scrubs, the Christophe Robin formulation relies on sea salt for exfoliation. Other ingredients include sodium laureth sulfate, sweet almond oil, and tree moss extract. It's also among one of the most expensive scalp scrubs on the market.
2.7 ounces for $19 or 8.33 ounces for $53
Where to buy: Sephora | Amazon | Net-a-Porter | Nordstrom
Exfoliating Hair Mask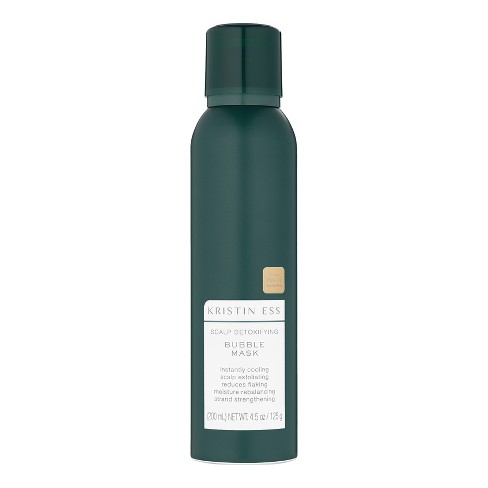 If the thought of adding one more step into your shower routine to make room for scalp exfoliation elicits a groan, Kristen Ess is to the rescue. Her affordably-priced haircare line at Target includes a variety of scalp-targeting products, but the Scalp Detoxifying Bubble Mask grabbed my attention.
Similar to masks from elf & Peter Thomas Roth for our face, this mask bubbles on contact with your hair & once the bubble action stops, it's time to rinse it off. Salicylic acid is the primary ingredient in this formula, which also features caffeine, at least five hydrating ingredients, and, sadly, denatured alcohol, which I assume is third on the ingredient list because of the aerosol delivery method.
4.5 ounces for $14
Where to buy: Target (exclusive)
Clarifying Shampoo
My love for Original & Mineral is well-documented, so the brand's inclusion in this list should come as no surprise.
The Original Detox Shampoo is easily the shampoo that has impressed me the most in my 35 years. It gave my hair a deep cleanse but didn't leave it feeling stripped, all without the use of sulfates SLS and SLES. I don't know what those Australians put into their hair care, other than peppermint oil, cucumber extract, and grapefruit seed extract, but it's nothing short of magic.
11.8 ounces for $32
Where to buy: Sephora | Amazon
Did I leave your favorite or scalp exfoliation method out of this list? Tell me in the comments below!